Nonwoven Geotextile Membrane
Nonwoven Geotextile Membrane
GeofanTex™️ GFP

China

7- 10 Days

40' HQ/ 7 Days
1. High quality of Nonwoven Geotextile 2. perfect package for delivery and  stock. 3. Delivery on time 4. The Quality Assurance
Nonwoven Geotextile Membrane
Description
Nonwoven Geotextile Membrane is made from the highest quality Polypropylene or Polyester Staple Fibers, Polyester Lonf fibers and needle-punched to form the dimensional structures. Nonwoven Geotextile Membrane is extremely effective in reinforcing and protecting the granular layers, collecting surplus water from the structures and the soil, also providing hydraulic flow and soil retention, which make them well suited for filtration in subsurface drainage applications.
The package of nonwoven geotextile is PE, the colour of package is black, the MOQ of nonwoven geotextile membrane is 20'GP, Nonwoven Geotextile membrane could be made into bag, pot, roll, sheets or according to your requirements.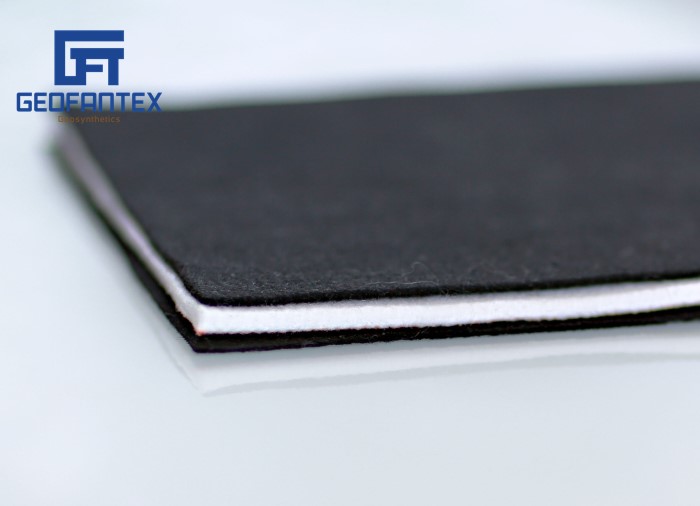 The Applications of Nonwoven Geotextile Membrane

Nonwoven Geotextile membrane have main functional mechanical properties, permeable or impermeable properties, soil-tightness. The data sheets enclosed are mechanical properties, not full of it. The permeabile properties, loading quantities or anyother details will be mailed to you if you need. The Light and heavy nonwoven geotextile membrane have been shown as bellows, and also are placed on civil engineering and environmental protecting projects.
Filtration and Separation
Nonwoven Geotextile provide superior hydraulics and soil retention, making them ideal for filtration in subsurface drainage systems. Nonwoven Geotextile membrane extend the performance the use time of road, also reduces the overall thickness of the road structure by requiring less aggregate during construction.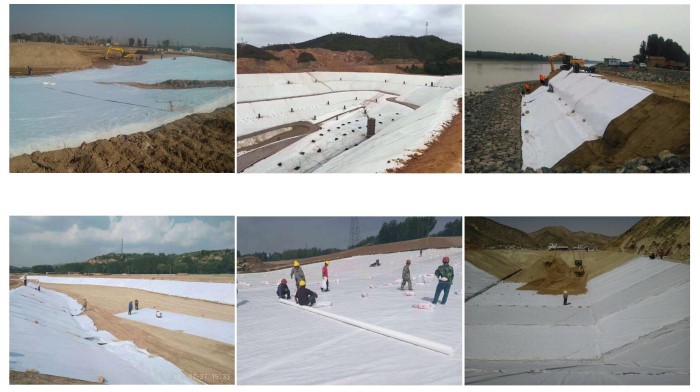 Product Guarantee
Geofantex Geosynthetics have make a series of guarantee for our products both plant processing and selling out to our customers. The selling to you is the first step, the service and guarantee is our task. Geofantex Geosynthetics have an ISO Certificate to guarantee the raw material, the product processing and end product. From receiving your order to replacement and installation of the products, we have solved the problems in time if you need, whatever the quality and technics guideline or suggestions. Our company has been committed to supplying high-quality products with reasonable price and delivery in time.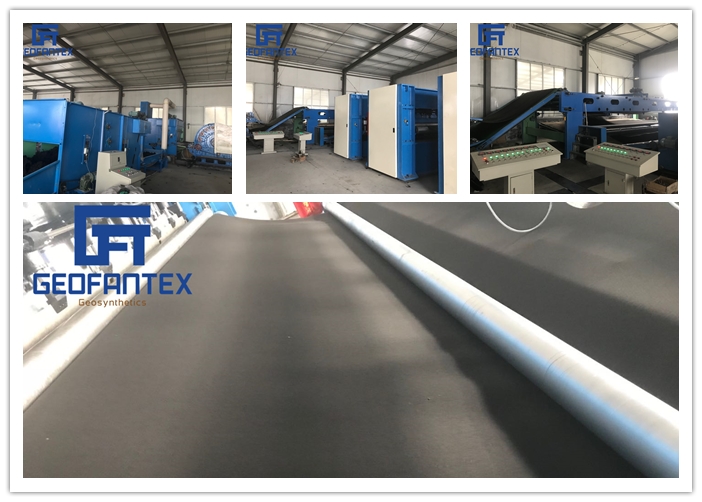 Delivery
Geofantex Geosynthetics have a series of package and delivery serivice working-procedures. Geofantex Geosynthetics have supply thousands of containers to Latin America, North America, Southeast Asia and developed countries and Africa within the past ten years. We provide the package of products with the rolls, pots, bags, sheets or your requirement in orders. Our company has been committed to supplying high-quality products with reasonable price and delivery in time. Delivery one 40'HQ within 7 - 10 days. And we have obligation in increasing loading quantity and make you save the freight costs maximumly. We supply the products by plane , by sea and land carriage to any regions or any countries of the worldwide, even the door-to-door service.