Composite LDPE Geomembrane
Composite LDPE Geomembrane
GeoFanMeb

Dalian,China

7-14 Days

7 Days/40'HQ
1.  technical data sheet for  long-term laboratory 2.  professional  manufacture procedure 3. quality guarantee 4. regular and professional delivery
Composite LDPE Geomembrane

Description
Composite LDPE Geomembrane is designed to Nonwoven Geotextiles (PET Long fiber/PET Short fiber/PP short fiber geotextile) composite geomembrane, the spefication of geommembrane and nonwoven geotextile could be designed by your projects. Composite LDPE Geomembrane is a multifunctional Geomembrane and is particularly suited for use on weak sub-grade to reinforce the non woven geotextile component. A thick, durable, LDPE film liner can be placed in exposed applications where the cost of other materials may be prohibitive. HDPE Geomembrane has excellent chemical resistance which is often the driving force behind the selection of LDPE.

The Application of Composite LDPE Geomembrane
1. Culvert
2. Canal
3. Reservoir
4. Gardens
5. Tank liners for hydraulic fracturing
Product Guarantee
GeoFanTex Geosynthetics have make a series of garantee for our products both plant processing and selling out to our customers. The selling to you is the first step, the service and guarantee is our task. GeoFanTex Geosynthetics have an ISO Certificate to guarentee the raw material, the product processing and end product. From receiving your order to replacement and installation of the products, we have solved the problems in time if you need, whatever the quality and geotechnics guideline or suggestions. Our company has been committed to supplying high-quality products with reasonable price and delivery in time.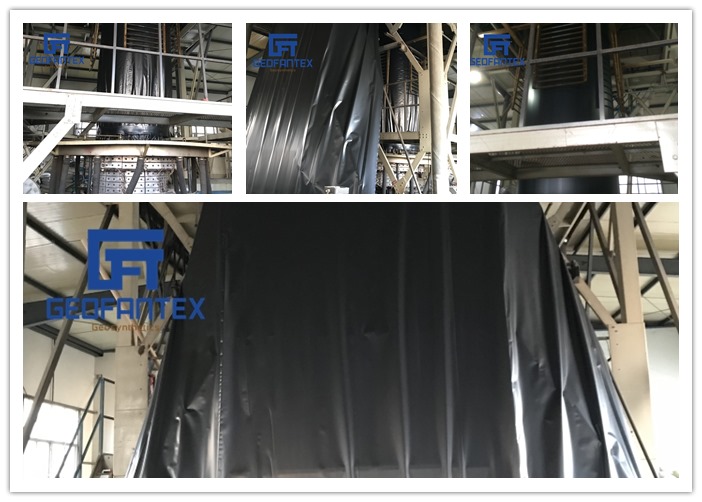 Delivery
GeoFanTex Geosynthetics have a series of package and delivery serivice working-procedures. GeoFanTex Geosynthetics have supply thousands of containers to Latin America, North America, Southeast Asia and developed countries and Africa within the past ten years. We provide the package of products with the rolls, pots, bags, sheets or your requirement in orders. Our company has been committed to supplying high-quality products with reasonable price and delivery in time. Deliver one 40'HQ within 15 - 30 days. And we have obligation in increasing loading quantity and make you save the freight costs maximumly. We supply the products by plane , by sea and land carriage to any regions or any countries of the worldwide, even the door-to-door service.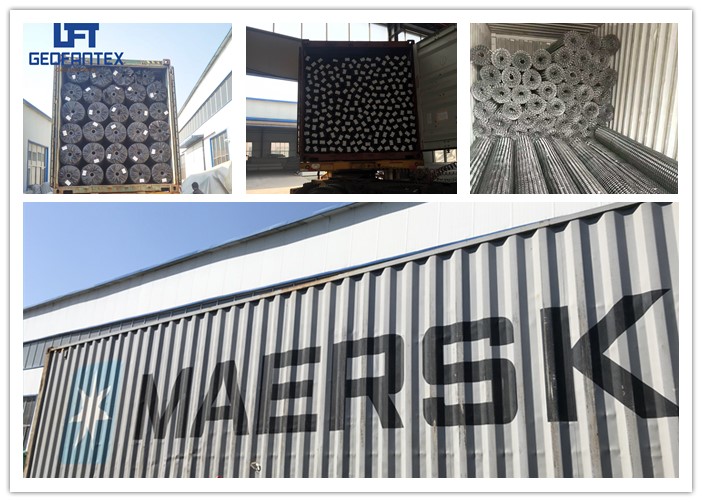 Please contact us info@geofantex.com if you need more.